INVOLVED TO CREATE A BETTER WORLD
Through campaign efforts, our donors have been able to make a long-term impact that benefits the vulnerable children and Chingola community.
Click below to learn more about these efforts.
Education is an important mechanism in breaking the poverty cycle and keeping kids off the street. Mercy Kids Africa is committed to supporting the educational needs of the children in the greater Chingola, Zambia area.  We do this by enrolling them in a traditional K-12 school or a trade school.
For the last 8 years, we've been able to help hundreds of children attend traditional school or trade school due to the generosity of donors like you.
Farm
The children's home has over 2 acres of farmable land. Here they plant a variety of crops to feed the children as well as provide low-cost food options for the community. These crops include corn (a staple in Zambia), Kale, Tomatoes, eggplant, beans and various other leafy greens. Your donation will go towards seed, fertilizer, utility costs for operating equipment and natural insecticides.
Pigs
A pig house was constructed in 2013 for 4 pigs with the intent of selling them at the local market. These pigs have multiplied 20 fold and additions have to be made to accommodate the growth.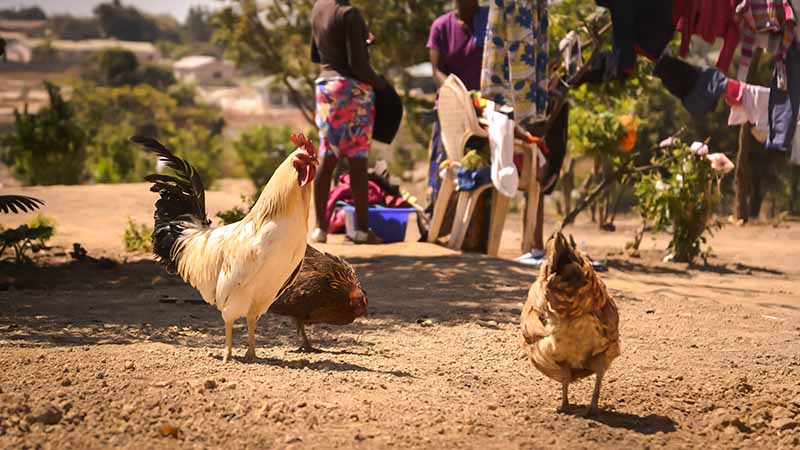 Chickens
We've built chicken coops and purchased laying hens and broiler children. The children's home uses the chicken eggs for breakfast or for sale to the market. The broiler chickens are raised to maturity and then sold to the market for their meat.
Irrigation
The children's home has over 2 acres (and growing) of various crops. During the dry season, it's challenging to keep the crops well watered. Installing an irrigation system would ensure proper water flow to the crops.
COMPLETED
Well
The well will bring clean drinking water to the center.
COMPLETED
Shipping Container
The shipping container will be filled with goods for the Lusungu Children's Home and then double as a storage unit once it is emptied.
COMPLETED
Our desire is that each child has the opportunity to live in a safe environment so they can become strong and conscientious adults that better their community.